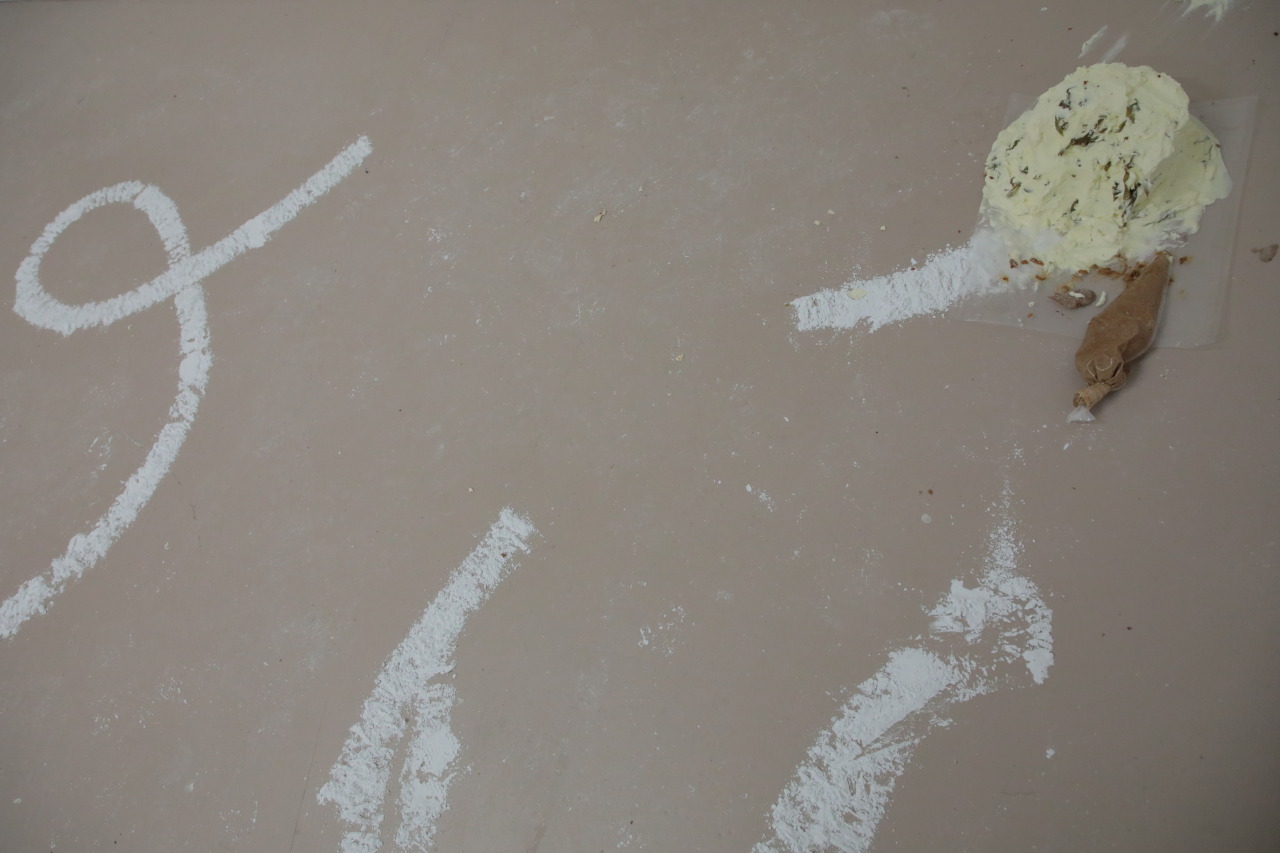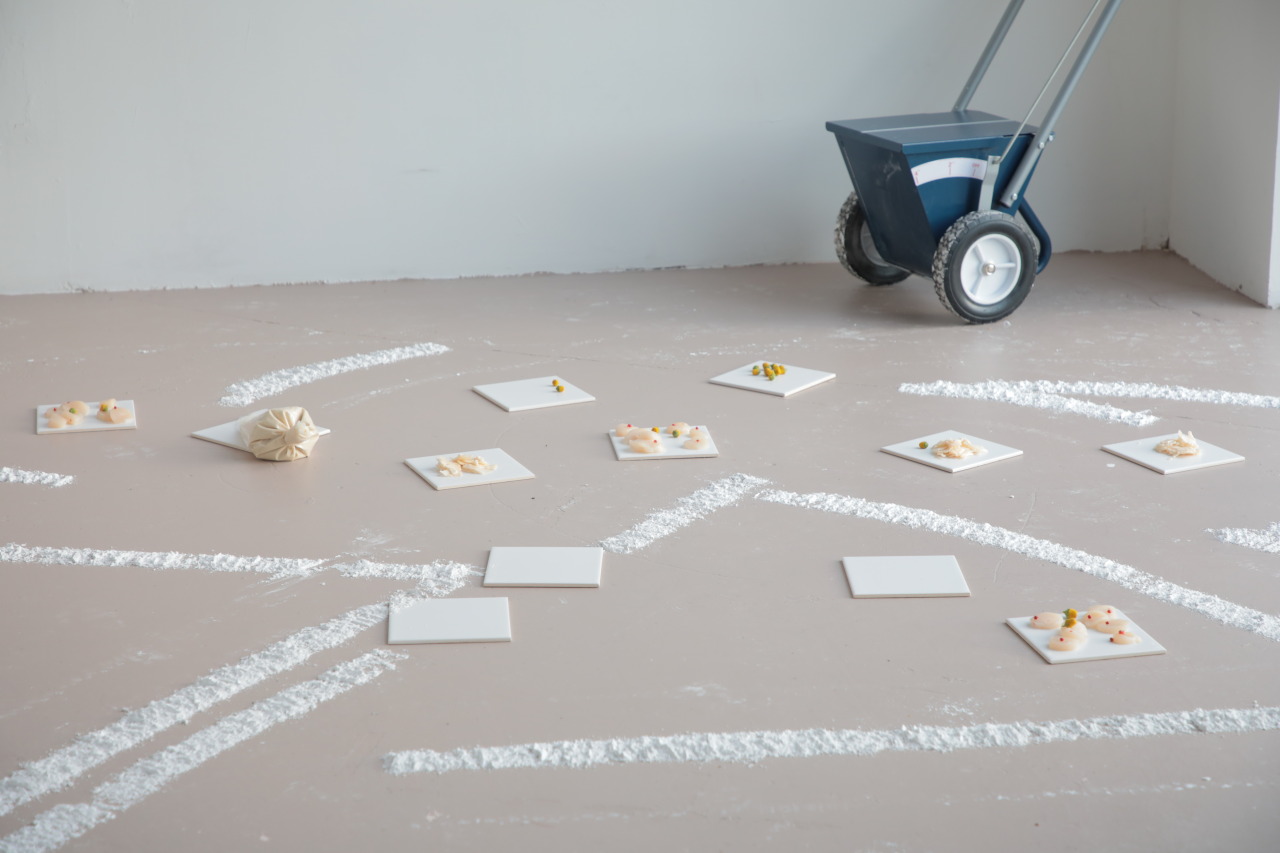 Parasite Diner is a series of occasional dine-in duo shows, fermentation experiments, and take-out snacks, organised, curated and designed by
Freja Kir
,
Aram Lee
and Paolo Patelli.
For its first-ever appearance, artists
Ilke Gers
and
Diego Virgen Castro
were been invited to perform in tandem. Nixtamalization is a process for the preparation of maize, common in Mexican pre-hispanic cuisine, in which the corn is soaked and cooked in an alkaline solution. It's mixed with water and chalk, the same used in construction and to mark playing fields. The traces were displayed at When Site Lost the Plot (Amsterdam).
For its second appearance, artists
Uta Eisenreich
and
Aslı Hatipoğlu
have exchanged thoughts on exposure, transience and photochemistry as veiling and unveiling processes. On the vibrant surfaces of films and ferments, time imprints textures, representations of itself. It traces the effects of light and warmth, of the passage of chemical gradients, and symbiotic life forms. Some colours fade overnight, while others linger for longer. The show looks into the image as something wrinkly, tasty, smelly, and chewy. The traces were displayed at fanfare (Amsterdam).
Generously supported by
AFK – Amsterdams Fonds voor de Kunst